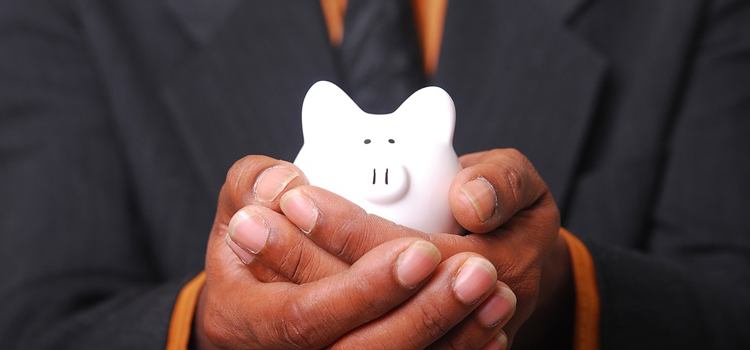 "The best defense is a good offense," is an adage with murky origins. Some attribute it to Sun Tzu circa 500 BC, others assert that George Washington gave us the original quote in 1799, while many are satisfied that the college football coach, Knute Rockne, coined it in the 1970's. No matter the beginnings of the phrase, the principle behind it is something people cling to – even when they aren't involved in hand-to-hand combat, the military, or athletic competition.
A casual internet search for "get out of debt" or "how to save to buy a new _____" will yield no small number of articles and lists. Most of them will mention, "Turn your hobby into a hustle," or some other variation encouraging the reader to generate more income, essentially suggesting that to accomplish your financial goals you need to make more money. Or…"the best defense is a good offense."
While for many that may be the most immediately beneficial course of action, it may be better to change the way you think.
Financial behaviors are rooted in the psyche of the spender. They are formed by their upbringing, health and wellness, personal values, needs, and goals.
The real "Best Defense" is wisdom. Wisdom encourages us to examine not the immediate problem, but to find and extinguish the source of the problem.
Wisdom causes us to change…
"I need money."
to
 "I need money because my hot-water heater is busted and I can't afford a new one."
to
"I need money because I've maxed out my credit cards, and cannot afford to charge a hot-water heater nor am I able to save money because of credit card payments."
to
"I need to buckle down and save as much as possible to get a new hot-water heater, and create a budget that allows me to pay off my credit card debt and save for emergencies like this in the future."
Wisdom has a twin named Common Sense, and they're closely related. When they speak they have a habit of making people feel uncomfortable or silly, but these two can push us toward significantly and permanently changed behavior.
In many cases, our financial success is not about making more money, it's about being prudent with what we have. But the thing is, our old friends, Comfort and Desire, are not always on good terms with Wisdom and Common Sense.
It may surprise you to know that Pride is the father of Comfort and Desire. Comfort and Desire tell you that you shouldn't live in those apartments, or on that side of town. Their dad told them so, of course. "You deserve better," they say, and "that's not the life you want for yourself." They might add, "It could be dangerous!" And so, many of us keep listening to Comfort and Desire (who were raised by Pride), because they want to make us feel great about ourselves and want the best for us. Thus, we ignore Wisdom and Common Sense, the two who truly understand our limits, and can most effectively help us reach the goals of our hearts – because they don't make us feel as good in the moment.
Comfort and Desire, are the ones who whisper, "The best defense is a good offense; you won't have problems with bills if you go out there to make more money."
Wisdom and Common Sense would have you know that an apartment or life on "that side of town" is but a season in a lifetime of potential years, and the best springboard for you to leap toward a better future. When you try and fail every system, trick, or program, Wisdom and Common Sense are there to remind you that you really haven't tried everything.
But let's transform the philosophical into the practical by going to the "Financial Education" tab of ECU's website. There you have free access to My Smart Money Lab where there are three to five minute online modules to teach budgeting, saving for retirement, debt management, and a bevy of other important financial principles. Growing a knowledge base is a crucial first step toward making wise financial decisions.
Cooler heads all agree that the best defense…is defense. It is living within our means, practicing wisdom, and embracing uncomfortable truths to help us move toward a legitimately rewarding, and brighter tomorrow.