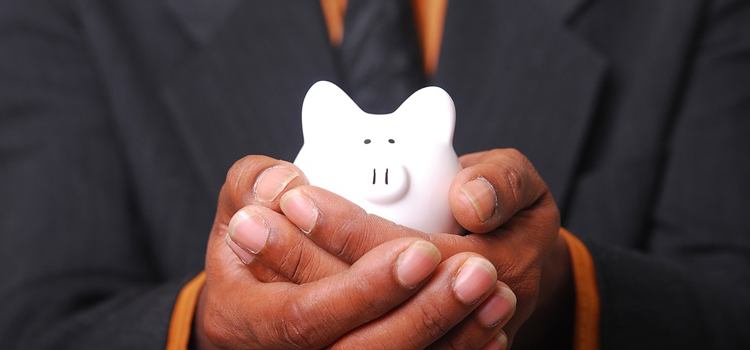 Your Friend, IRA!
Retirement is "that great someday" for many people. When our financial educators ask students what retirement is they are met with a few answers worth a chuckle or two…
When you're too old to work!
When you're done working but your job still pays you.
When you're too old to do anything, and your job doesn't need you anymore.
While some of those answers may feel partially true, retirement is having saved up enough money to meet all your expenses and living off that savings while not having to go to work at a job.
Now, an estimated 46% of workers in the United States are making an enormous mistake when it comes to saving for retirement – they are saving in a regular savings or share account.
There are a couple of reasons why this savings strategy is a terrible one.
First, a standard savings account is too accessible. If your retirement funds are just a couple of clicks away from ending up in your checking account, then the temptation to touch that money during a period of financial discomfort may prove irresistible. Some of us may think of pulling some of that money out on a "rainy day" when it's really just a drizzle. Some of us may splurge when we or one of our loved ones achieves an extraordinary goal with every intention of replacing the funds next paycheck. (But we know all too well that "next paycheck" now permanently sits on the distant horizon.)
Second, a regular savings account is fantastic (and necessary) for many reasons, but it is not designed for long-term saving. Unless a standard savings account keeps pace with inflation, you are actually losing money the longer it is kept in that account. Regular savings accounts are meant to help in the event of a financial emergency, and help us reach short-term goals like paying for a wedding, buying a car, or going on vacation. Retirement is a long-term goal, and as a result, those funds need to be housed in a place where they have room to run. Vacations are a sprint, but retirement is a marathon.
That's when you introduce your money to IRA – an Individual Retirement Account. When it comes to retirement, your money and an IRA can be the best of friends.
IRAs (Individual Retirement Accounts) are savings accounts that earn higher interest rates than standard savings accounts so your money grows faster.
ECU's current interest rate (Annual Percentage Yield) for a standard savings account for members with $100 – $4,999.99 in their savings is 0.6% while our Individual Retirement Accounts earn 1.10% interest on accounts with $25 to $9,999.99. The difference is substantial!
There are two types of IRAs, Traditional and Roth. When you open an IRA at your financial institution you can talk with a professional about the features of each and decide which type is the better fit for you.
One primary difference between a Traditional IRA and a Roth IRA is when you pay income taxes on the money you contribute to the account. With a Traditional IRA, when you withdraw the money in retirement it is taxed as income. With a Roth IRA, you pay income taxes on the money before it is deposited into the account so at age 59 and a half (when you can begin withdrawing the money without penalty), it is tax free.
Another great thing about IRAs is that withdrawals require a signature, and in many cases if you withdraw the funds before you reach 59 and a half there are fees. So that means there's no quick ATM withdrawal or smooth transfer of funds on your mobile app. Keeping your retirement savings safe from being spent before retirement is necessary precaution.
However, what if there's a huge emergency and you need to access those funds? Currently, a person may be able to access the funds in their IRA (whether it is a Traditional or Roth) in the event of a first time home purchase, or death or disability. (A tax professional can advise you through the legal ins and outs.) Be wary of accessing those funds except in the most extreme cases, because the main power of saving money is Time. Time is what builds that interest on top of itself, allowing you the peace of mind of knowing that your money is working for you.
Your employer may sponsor a 401K on your behalf, or you may be one of the rare U.S. workers who will receive a pension upon retirement. Those are fantastic savings vehicles, and many may argue that you don't need an IRA if you are benefitting from one of those options. It still would be wise to talk to a professional and consider the benefits of an IRA. After all, "It's better to have it and not need it, than to need it and not have it."