The Credit Union Difference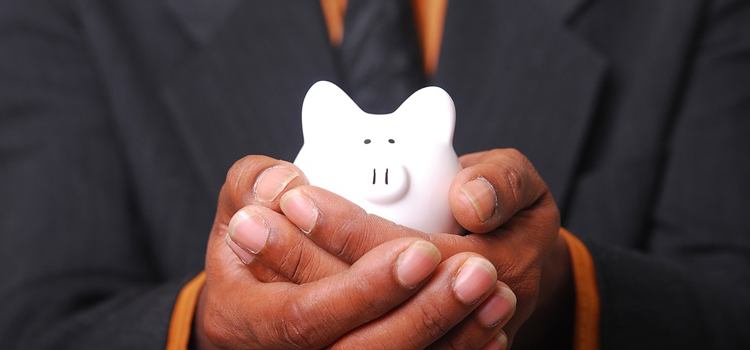 It's important to know where you keep your money. It's common to hear someone refer to their credit union as a bank; though it is interesting to note that calling a bank a credit union is practically unheard of. Credit unions and banks both hold money, and they both offer credit cards, lines of credit, and loans, but there are distinct differences in why and how they operate. Those differences mean a lot for credit union members.
The first credit union in the United States was formed by Monsignor Pierre Hevey who was the pastor of a parish in Manchester, New Hampshire. His goal was to help the local mill workers save and borrow money. Almost every credit union's origin story is about someone in their community seeing a financial need and doing the work to meet that financial need. Education Credit Union was founded in 1935 by ten teachers who pooled together $50 to help fellow teachers who were struggling to survive during The Great Depression. It's this "people helping people" philosophy that helps to distinguish these differences between credit unions and banks.
Serving the Underserved
The goal of credit unions has always been to help everyone in their communities, including the underserved. The first key difference between banks and credit unions is that credit unions are structured to help their members save money and to loan money to consumers who banks often turn away. Generally speaking, a person is more likely to be approved for a loan from a credit union than from a bank.
Ownership
Another way credit unions are unique is that they are owned by their members. Again, it's people helping people. Education Credit Union currently has approximately 27,000 owners! The owners of the credit union, the membership, elect the people who sit on the board of directors. The board of directors are all unpaid volunteers who decide what hours we are open, what services are provided to their fellow members, and they make other significant operational and policy-based decisions.
Profit
Profit is the third key difference between banks and credit unions. Credit unions are not-for-profit financial institutions. All the money Education Credit Union earns goes back into the credit union rather than into the pockets of an individual or group of individuals like stockholders. This is why the money earned on credit union savings accounts is usually higher than those found at banks – which translates to more money for our members when they save. And, the profits are funneled back in to the credit union mostly to provide unique, useful products and services to our membership.
How financial institutions protect money matters not just to people with savings accounts, but it is important on a nationwide scale, too. In 1933, President Franklin Roosevelt signed the Glass-Steagall Act into law. This created the Federal Deposit Insurance Corporation (FDIC) that insures bank deposits in the event that money deposited into a bank is lost, damaged, or stolen. In the same way, the National Credit Union Administration (NCUA) insures deposits at credit unions. Your money is just as safe at a credit union as it is at a bank.
Social Purpose
Not only is your money safe at a credit union, but credit unions like ECU are local businesses that make giving back to their community a core value of their organization. Teachers can apply for our Pocket Change Grant, and can be awarded up to $500 to use in their classroom. ECU members are also eligible for scholarships for higher education – up to $1,000 per semester for four semesters! On our website, under the About Us tab, you can see that one of our core values is the promotion of financial literacy. We have two financial educators who, free of charge, go out to schools and other organizations in our community and teach the concepts of basic personal finance to students, parents, and audiences from every walk of life. We've recently made financial education courses available on our website to anyone for free; click the Financial Education tab on our homepage and then click the My Smart Money Lab link for access to those materials. ECU makes every responsible effort to benefit our members with services like these and more.
Membership
The last major difference between banks and credit unions is membership itself. Anyone can be a customer of a bank, but credit unions have members. They serve a specific group of people who meet the membership requirements dictated by their charter. ECU began in 1935 with ten teachers who each contributed $5 into a cigar box so that they could give loans to their fellow teachers and school employees in our area. Now, almost 85 years later, our doors are open to a broad and diverse membership across the Texas panhandle, not just teachers.
One in three adults in the United States is a member of a credit union. That's one in three adults who contribute to the local economy, support financial literacy, and share in everything that "people helping people" represents. The credit union difference matters to our community, and it matters to you – you are a part of that difference, and we are committed to being there through every stage of your life.