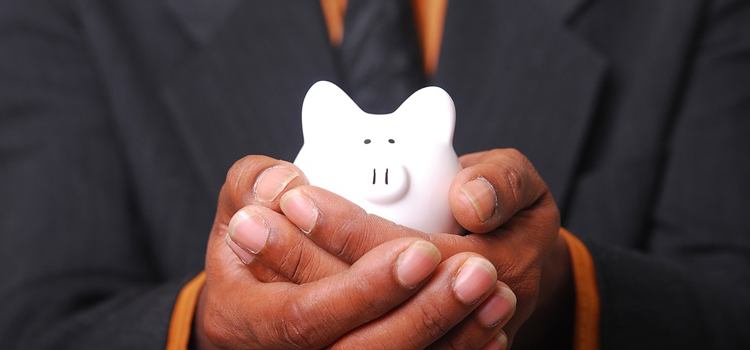 The F Word
There is one word that no one wants to hear when it comes to their finances – Fraud. "Wrongful or criminal deception for personal or financial gain," is how the dictionary defines it. As summer approaches, and you begin traveling, it's important to keep your personal information and your money safe at all times.
Here are three helpful tricks to keep your information safe abroad and at home.
Never conduct important transactions over public Wi-Fi. Public Wi-Fi is the wireless internet service that your phone, tablet, or laptop can connect to without a password. These "hotspots" are most commonly found at the airport or coffee shop. If your device (phone, tablet, or laptop) is connected to public Wi-Fi then it is technically connected to every other phone, tablet, or laptop that is also using the Wi-Fi. An example: A person who has a laptop riddled with spyware, or other types of computer viruses connects to the Wi-Fi at your favorite coffee place. You hand your tablet to your child (or niece or nephew) so they can play games while you wait for your order. You sit down, and take your tablet back because you want to finish shopping for your spouse's birthday on your favorite retail website. The infected laptop and your tablet are connected on the same Wi-Fi. The spyware virus can now "see" your tablet. As long as the website you are using is encrypted while on a public Wi-Fi network people around you can see what website you're on, but may not necessarily be able see what you're typing. It's like seeing a stranger in the grocery store, but not being able to see what's inside their shopping cart. Encrypted looks like this:

The small padlock symbol just before the web address indicates that a website is encrypted or that it is safe to use. It's also in the letters "https" – the S stands for "secure".  A good rule of thumb is to only conduct business on encrypted websites at home or in public. Savvy criminals may have the tools available to snoop or in some cases even hijack your device when you are both connected to public Wi-Fi. If it's something you wouldn't show a stranger then it's probably something you don't want to access via public Wi-Fi.

Use a credit card when traveling, and keep your debit card at home. If your debit card is stolen then the thief has access   to your money – the money in your checking or savings account. Under the Fair Credit Billing Act you are not responsible for any charges on a stolen credit card if you call before any charges are made. This is also true if you can prove fraudulent charges on your monthly billing statement and the card is in your possession (not lost or stolen). No loss protection for your credit card is necessary; your credit card issuer as well as the law are on your side here. But be aware that if you do not report suspicious fraud immediately, you will be liable for a portion up to the total amount of charges.  Bonus credit card tip: Have one credit card for your everyday spending, and a separate credit card for any auto-pay items you have. If your auto-pay and spending card are the same, in the event that it is lost or stolen you are responsible for remembering all the automatic payments attached to the card and updating it when you receive your new one. This may create not only an extreme inconvenience, but it also may result in late fees if the bills your credit card is attached to attempt to process payments before you receive your replacement card. If you are traveling with both a spending card and your auto-pay card in your purse or wallet, keep the one attached to auto-pay locked in your hotel room safe. If your purse or wallet are stolen then you still have the card locked in your room's safe in the event of an emergency.
Use the chip! Chip cards have been on the market for several years, and almost every financial institution has  converted  to chip cards in the name of security. The difference between a swiping your card and inserting it into the chip reader can be    meaningful. Skimming is a relatively new criminal enterprise where thieves can steal your card number during a regular transaction when a card is swiped. The skimming devices often cover or fit inside of otherwise normal looking payment terminals. You swipe your card and your payment is processed normally, but the skimmer has stored your card information. The person who planted the skimmer can come back later and retrieve your card information from the device, and create a new card with your data. EMV chip cards that require you to insert it for payment are more secure but are still vulnerable to skimmers. Be cautious at unattended payment terminals – like gas stations. Many local gas stations now tape the face of their pumps (where the card is inserted/swiped) closed, and inspect them regularly. If you see a pump and the tape appears to be broken or damaged it would be best to alert an employee immediately. Spotting card skimmers can be difficult. They are made to look exactly like a regular payment terminal. Often they are slightly larger than legitimate payment terminals because they have to fit on top of the "real" device. Some may find the picture below helpful.

Photo credit: https://mybroadband.co.za/news/security/170401-how-to-spot-a-card-skimmer-at-a-restaurant.htmlOversized payment terminals can be very difficult to spot. The payment terminal should not consume the majority of your card when inserted. Using virtual payment systems like Apple Pay can mitigate this risk, but those payment systems are not as common as card swiping and chip reading machines.

Unfortunately, criminals are going to commit crime, but we are often one step ahead when it comes to protecting our members. ECU offers identity theft protection services to our members that can be accessed under the services tab on our home page. We also have a partnership with www.benefit-plus.org that our Red Apple or Golden Apple members can sign up for free of charge. If a member's identity is ever stolen or compromised, Benefits Plus will work to restore their good name for free. Financial protection is one of ECU's core values. It's part of who we are as an organization, and we are only the sum of our members. Travel safe knowing that we have your back.