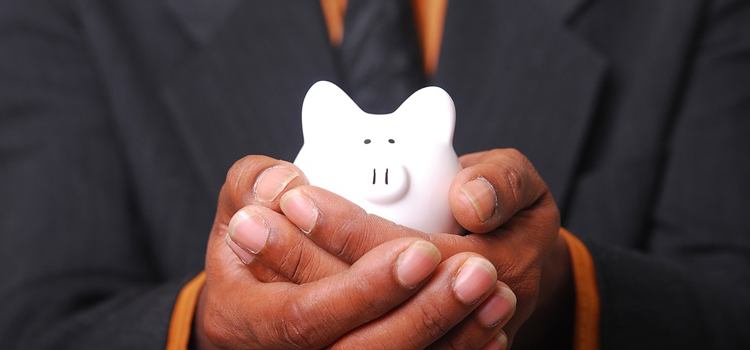 Buying Time
Let's begin with an illustration:
Mr. Jones makes $2,000,000 per year and works full time. Mr. Smith makes $20,000 per year and also works full time.
Mr. Jones elects to treat his family to an extravagant dinner at a high-end restaurant to celebrate his daughter's acceptance into the college of her choice. The total bill for Mr. Jones, his wife, son, and daughter at this restaurant is $500.
Mr. Smith forgot to set food out to thaw on his lunch break, so there's nothing ready to cook for dinner. He chooses to stop at a drive thru on the way home from work and spends $30 on fried chicken, sides, and drinks.
Who has spent more, Mr. Jones or Mr. Smith?
Well, it's obvious that $500 is more than $30. But, remember Mr. Jones makes $2,000,000 per year. When broken down into an hourly rate, that's $250 per hour – every hour day or night. That five hundred dollar restaurant ticket only cost Mr. Jones two hours of his time.
However, Mr. Smith works 40 hours a week and earns $10 per hour. That $30 family order of chicken cost him three hours of his time.
So who really spent more?
Traditionally, people around the world trade their time for money. This means that in order to make money one has to give up a portion of their time. A person who chooses to not give up their time, generally does not make any money, and therefore can't pay for housing, transportation, food, etc. There are programs in place to generally protect those who for whatever reason (disability, etc) cannot trade their time for money, but many people neither see nor imagine a break from this worldwide, societal tradition.
Financial Independence is a term that most people have not heard, and many people who know what it means often view it as an impossible dream.
Financial Independence is simply being able to control more of your time without losing money. Your time truly becomes yours – it doesn't have to be traded for money.
"Well it's easy for Mr. Jones to be financially independent," one might say. "He's making two million a year!"
There is truth there. But the full story is that Mr. Jones is a lawyer, who makes $520,000 per year from his job at a law firm. The rest of his income comes from owning a franchise location of a well-known fast food restaurant – the very one Mr. Smith went to, in fact! Another significant portion of Mr. Jones' income comes from the stocks and bonds he's purchased over the years that pay him dividends on a monthly and quarterly basis. Most of Mr. Jones money doesn't come from the hours he spends at the office; the majority of his wealth comes from streams of passive income – money he doesn't work to receive.
Now, Mr. Smith makes $10 per hour, and that $20,000 per year doesn't allow for a lot of wiggle room when it comes to discretionary income (especially if Mr. Smith has children or dependents). However that's where the phrase "work hard" comes in to play.
For many, "work hard" means putting in long hours of difficult, physically or mentally demanding work. But that is the nature of many jobs, and thus people who go to work every day and still struggle to make ends meet balk when someone tells them "working hard" is the key to success – because it's what they're already doing.
Let's change the definition.
Work hard does not only mean do your best at your job, it also means do your best with your money. Your real best.
Rather than stopping to grab a bucket of chicken for three hours of his time, Mr. Smith could have run to the grocery store and bought a roast chicken, and some quick-prep sides for $10 or less (costing only one hour of his time.)
We all make the same choices every day, but if Mr. Smith's goal was Financial Independence he could make other decisions that require sacrifice and/or effort right now, that save him money for the future. That sort of money management is hard work. It's making those difficult choices after a long day at the office, in the classroom, or on site. That's where "work hard" becomes useful and (for some) encouraging. Because every wise decision you make about spending money can make money for you.
Financial Independence often goes by another name – retirement.
When we label financial independence as "retirement" then it changes our point of view. It becomes something that is far in the future with little bearing on our present circumstances. Don't be deceived – if a person's goal is financial independence then it can happen at any age and for any person. It just requires careful, realistic planning and discipline.
Very few of us can go out and open up a fast food franchise location, or buy a small apartment complex. We start small by loaning our money to a financial institution with a Certificate of Deposit and earning interest on it. That creates a trickle of passive income – money we don't have to work to recieve. We save up and speak to a financial advisor about purchasing stock, or we learn how to earn money with real estate.
Most millionaires become millionaires at age 55. Over 90% of millionaires are "self-made" which means they started from a middle to lower income socio-economic state and saved, invested wisely, and focused their efforts.
It's important for us not to confuse "self-made" with "they did it all by themselves". Self-made means the person did the heavy lifting via education and earning the money that they saved and eventually invested. But there were supporters, advisors, and examples along the way that helped them achieve their success. We all have those same tools, but not all of us are using them to the best of our ability.
Financial independence should be the goal on everyone's horizon. A person can always make more money, but we can never make more time. When we use our money wisely, time becomes an asset rather than a liability. Time is priceless, make sure you're doing everything you can to get the most bang for your buck!