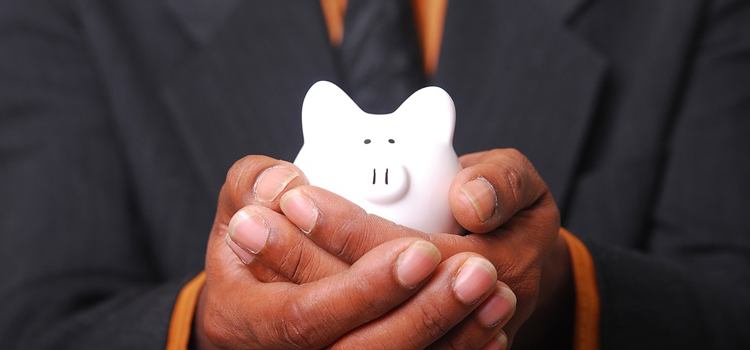 Saving money is a perennial challenge for most people. The traditional wisdom recommended by experts encourages us to hold ourselves accountable for our own shortcomings, like prioritizing needs over wants, borrowing only for essential expenses, and (most importantly) creating a budget. However, another thing that creates an obstacle between us and a healthy savings account is how businesses intentionally and subconsciously influence our decision-making to increase our spending while we shop. Not only do we have to monitor and curtail our own unhealthy spending habits, but we have to be careful that the temptations within our shopping environment don't overwhelm our defenses.
Let's take a look at a specific shopping environment everyone experiences on a regular basis: the grocery store.
We will highlight a few clever tricks that supermarkets use to get you to spend more money, and then offer four solutions to help curtail any unnecessary spending.
The grocery store game starts as soon as you walk into the building. Most people grab a cart (and use the sanitary wipes provided to clean off the handle), but what some people may not notice is how large the carts are. The size of supermarket shopping carts has increased over the years. As we shop, we subconsciously want to fill up the cart; also larger carts make it more difficult to maneuver through the aisles. It's harder to back up or turn around with a large cart so you continue forward, passing by more products that may catch your eye, and encourage you to spend more money.
The produce section is often situated somewhere near the front of the supermarket by design. If you stop to get your healthy fruits and vegetables first, then you're subconsciously more likely to reward yourself with sweet or salty treats as you travel up and down the aisles later.
Some people appreciate the pre-packaged, chopped fruit and vegetables. Pineapple is a good example. It's not a fruit that is intuitive to cut and serve. A pre-packaged option saves from having to find a ripe one, and safeguards us against the hazards of carving it up (after we watch a YouTube video to figure out the best way.) But pre-packaged pineapple can cost 300% more than just purchasing the whole fruit. Not only that, pre-packaged fruit often has a shorter shelf-life than a fruit or vegetable that hasn't been handled and cut open. PLUS, that plastic packaging increases waste. Pre-packaged is a great, healthy, quick fix when you're in a time crunch, or for those who don't have the ability to safely skin, handle, or cut produce. Just remember it is likely to cost you in more ways than one.
Keep your eyes on the prize! But what the supermarket won't tell you is that the prize is probably higher or lower than eye-level. Supermarkets will put their most expensive products within the eye-line of the average shopper. Less expensive, similar items can be found above or below on the same shelf. It's rare that people want to bend all the way down to fish for laundry detergent from the bottom shelf, or take on the task of finding an associate to ask for help reaching something above them. That handful of change or couple extra dollars spent shopping in the middle of the shelf adds up quickly.
The last hurdle we'll mention is the rarest (and the most universally frustrating) – when they rearrange the store. Or if there's a chain of supermarkets within a few miles of one another they'll be subtly different on the inside. For example, the supermarket on Georgia Street is not arranged the same as its sister supermarket on Gem Lake Road. From the outside looking in, it doesn't make sense not to have them all be the same. However, when you walk into a familiar store with an unfamiliar layout (and a slightly different selection of products) that means you walk around more, see more stuff, touch more things; which means you're likely to spend more money. That's why they do it.
By the time you've faced all of those challenges you arrive at the register lined with impulse items, and possibly a case of "Decision Fatigue".
All those things you wanted that you told yourself (and/or your spouse or child), "NO!", and all that naysaying (even if it's just to yourself) makes your brain tired. You just want to buy your things and leave, but, "Oh! What's this? A Payday candy bar?! I haven't had one of those in forever. Why not? After this whole experience I deserve it." And there it is – $1.39 thrown into the ever-present and treacherous impulse purchase pit.
Knowing that you'll face these challenges when you enter a supermarket is half of the winning strategy. The other half is encompassed in these four tips:
Make a list! You know what you need, you know what you want, and you know what is appropriate for you to spend. Make a list and stick to it.
To avoid the trap of a large cart, you might decide to just use a handbasket if there's one available. But psychological studies show that all the lifting and carrying with a handbasket through the store makes us feel entitled to unhealthy snack rewards. Keep the cart, but be mindful of what goes in it.
Shop with cash only. People are more likely to spend more money when shopping with a debit or credit card. Shopping with cash puts a tangible limit on what you can spend, and actually keeps most people from overspending.
(The one everyone knows) Never shop hungry. You might as well eat your cereal with a meat fork for all the good it will do you. That is to say, none of the knowledge nor these tips will be effective if you walk into the supermarket with an appetite.
Some of you may have set financial resolutions for yourself this New Year; hopefully now you can save yourself a little extra money while not playing the grocery game at the supermarket.