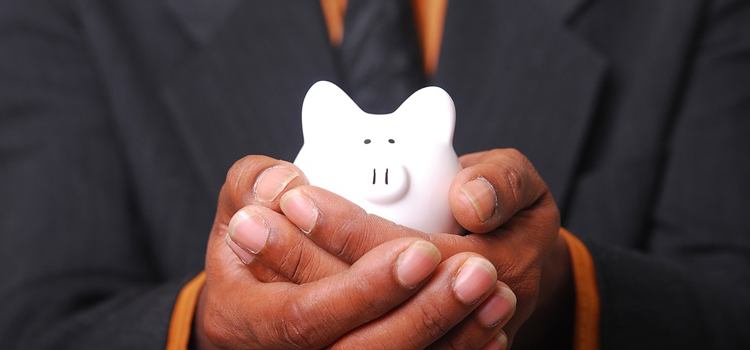 The Pain of Paying
The majority of Americans know how to budget; however the majority of Americans are also in thousands of dollars of debt and have less than $1,000 in a savings account. The disconnect is astonishing. It is common for a person determined to save money to put pen to paper or create a spreadsheet on their home computer and figure out a monthly budget. To no one's surprise, it looks great on paper. But then despite knowing their budgeted limits, they always overspend on groceries or installment payments (credit card payments, etc), and become frustrated when they aren't able to save as much as their budget says they should be able to save. This frustration can cause the average person to throw their hands up in exasperation, even stop budgeting and assure themselves that they will save and be more "on top of things" when they find a new job or make more money. This is the story of many, many Americans. Before that person gives up on their budgeting plan or savings goals, there is something else they should try – paying with cash.
In a world where your debit card or credit card can be saved in your smartphone and a person doesn't even need to have it on them to make a purchase spending is all too easy.
Studies show that people were willing to spend $175 to prepare a Thanksgiving meal using their credit or debit card, but when using cash they spend $145. In a 2008 study, the Journal of Experimental Psychology Applied deduced that using cash actually inhibits a person's spending habits, because they can feel the loss. Credit cards, debit cards, and gift cards are psychologically seen by a person as "monopoly money". In short, the more tangible the payment the more powerful the feeling.
Also an interesting effect was demonstrated for people who bought groceries with cash versus plastic. People who bought groceries using credit cards spent more on frivolous items (ice cream, chips, etc) and spent more, while those who bought groceries with cash were more careful, bought more necessities, and spent less.
People rarely wonder why companies and retailers make shopping and check-out so easy; the answer is because the easier it is for you to spend money the more you will spend. Contactless payments (like Apple Pay and monthly subscriptions) almost entirely eliminate the feeling of loss. How many people do you know have online subscriptions to family-tree websites or automatically drafted gym memberships though they haven't been to the site in a year, or haven't darkened the door of the gym in four months?
This information not only behooves the person looking to cut costs to really discern what expenditures are most important to them, but also to be more considerate in how they spend their money in the first place – using cash is a psychologically proven way to accomplish that.
A great, and largely unforeseen side-effect, is the buyer satisfaction that comes with using cash as a form of payment. People who use cash not only tend to spend less, but also consider the pros and cons of their purchases more thoroughly. Thus, when a purchase with cash is made it is more valuable to the person who bought it; there is a proven, increased emotional attachment to the item. Also, cash donations to charity are more likely to be repeated than credit card donations (that aren't subscription-type donations – like to High Plains Public Radio, Children's Miracle Network, where you can have your periodic contribution drafted from your bank account on scheduled basis).
Now, of course, it isn't practical or even in a person's best interest to pay for everything with cash. A practical compromise for a person looking to save and stick to a budget would be to have monthly bills automatically drafted whenever possible, then use cash for their food, giving, and discretionary portions of their budget. Going to the grocery store with only so much cash in hand would promote cautious spending, and a guarantee that the shopper stays within budget.
As a society we are rapidly moving toward a cash free economy which has many benefits, but our need for instant gratification, coupled with painless spending, leaves many Americans in a financially precarious situation. A person's finances are as unique as their fingerprints, and so at the end of every day they should only do what's best for them to improve their situation. But for those who struggle and can't figure out why, it may just be that they aren't allowing themselves to feel the pain of paying quite yet.