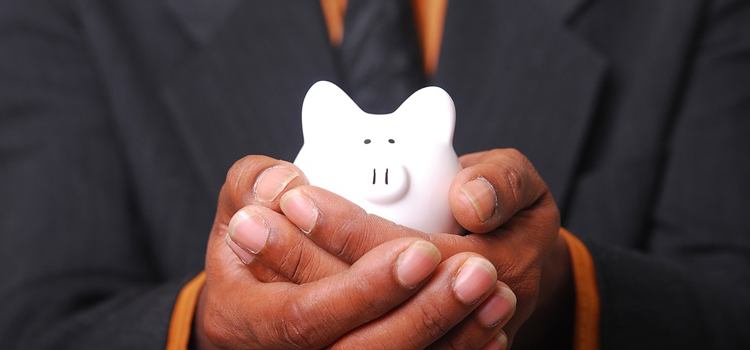 The Value of a Dollar
"Can I have an allowance?" is a question every parent will be asked at some point. Some cheeky parents will respond with, "Allowance? You're allowed to live here for free!" But all parents at some point should try to teach their children about money, and it's no easy task. Personal finance can seem as nuanced and complicated as advanced science and mathematics. The eyes of many adults glaze over when acronyms and terms like IRA, CD, 401K, 403b, APR, and APY are thrown around; in order to eventually grasp those concepts there needs to be a solid, financially literate foundation of knowledge.
We've devised a way to help you teach your children how to manage their finances that adds a bit of color to the tried-and-true "Save, Spend, Share" aspect of our elementary classroom presentations.
For children, their only job is school. Making good grades, playing well with others, and learning how to listen and think critically are of utmost importance during those developmental years. Since that is their job (and it's definitely hard work), let's teach them about money by turning their report card into the basis of a budget, not just a way to earn income.
To preface, know that the dollar amounts used in this illustration can and should be altered to what you are capable and willing to spend for your child's allowance.
First consider a standard, monthly adult budget that ECU Financial Educators use during their presentations:
Housing – 25%
Transportation (Car payment, Car insurance, average amount spent for gas) – 15%
Savings – 15%
Food – 10%
Utilities – 7%
Giving – 5%
Installment payments (credit cards, student loans, financed items, etc) – 6%
Medical – 10%
Clothing – 2%
Discretionary (fun money!) – 5%
We would like to emphasize that this is an often recommended, generic budget. If you break down your own expenses and realize that you spend 33% of your monthly income on your car or home, and that works for you – great! There is no wrong way to spend your money so long as your bills are paid on time, and you are saving. You have a plan!
Now create a money plan for your child. This plan provides an income for your child based on his or her report card grades, and it will teach the value of money management. For the purposes of this illustration we will say an A earns $10, a B earns $5, and a C earns $3. Again – it's important to adjust this according to your child's individual academic prowess and your household income.
Math & English – This portion of your child's earnings go into an ESA (Education Savings Account). This account has to be opened before your child turns 18. It is a tax-advantaged account that earns a higher rate of interest than a basic savings account, and the money can only be spent on purchases related to education – tuition, books, fees, even a laptop – at any time before your child turns 30.
Science – Your child's grades in science, biology, chemistry, etc go into a special savings account for their future car. If you have a high school student who already has a car, then it might be wise to contribute this money into his or her ESA also. (Higher education is expensive!)
History/Social Studies – Your child's grades in these courses provide the money to be deposited in a standard savings account for emergencies. Teach your child the importance of having an emergency savings account. Over 60% of adults who have an emergency that costs more than $500 have to use a credit card or otherwise go into debt to save themselves. (The official recommendation for an adult's emergency savings is six months of bills.) Teaching your kids to be prepared – and to prepare themselves via academic achievement – for the inevitable emergency is an invaluable lesson.
Elective classes – Art, Band, Choir, Theatre, Home-Economics, etc. is what gives them half of their spending money. You may be tempted to weight these grades differently because they are likely to excel and earn that $10 grade. Remember though that those classes also take work, build talent, and most importantly artists, musicians, thespians, chefs, etc. make the world a better place. We don't turn on Netflix every evening to watch a physicist at a desk solving equations for hours. The arts – in any form – make life worth living, so an A in those classes is in many ways as important as an A in English or Math.
This is also the time to reinforce charitable giving. Have your child research and choose which organization they would like to support. Your church? Cancer research? Alzheimer's research? A local food bank or homeless shelter? There are hundreds of options. Thoughtfully donating half of the money earned in their elective classes and using the other half for spending not only makes it great for them, but they're helping someone else, too!
Athletics – You may choose to put their earnings for P.E. and sports in the "spending money" category. This money could be saved for athletic clothes or sports equipment. But all that physical activity works up an appetite doesn't it? Parents often laugh when our Financial Educators point out that in a perfect world only 10% of your monthly income should be spent on groceries. Kids will eat you out of house and home! So your child can take the money they earn for exercise, and save it. When you head out with your child this can be used for an after-school snack or froyo!
It's never too early to teach your kids the value of a dollar. The appreciation of hard work that literally pays off, the power of savings, and careful spending benefit all of us no matter how old we are. Start your children on the right path early. Adjust this rubric as you see fit, and don't be afraid to reach out and let us know how you're doing!
So when you hear that oh-so-common question, "Can I have an allowance?" Break out that spreadsheet, and show them how they can earn it, but more importantly, how they will manage it. You – and your kids – will be grateful you did.