The Weight of a Milestone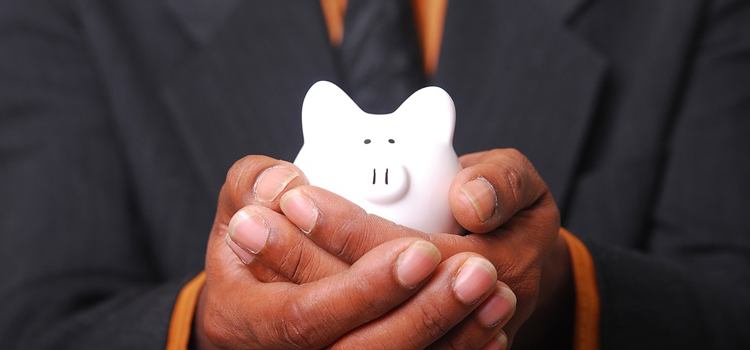 I came home for lunch and let the dogs out into the backyard, and there on my back porch I smelled it. But, I knew I couldn't blame the dogs this time. It was a gas leak. Immediately, I called the utility company and they arrived in less than five minutes to shut off our gas. I called my landlord to let him know the situation. Rather than concern for us and our pets who had rented from him for four years I was met with a raised voice, "You should've called me first!"
(Fun fact: That is not accurate, and flies in the face of logic and common sense. A gas leak is an emergency that requires the immediate aid of professionals.)
That was the moment – before any plumbers were called, and before he said anything else in the conversation – I knew we were going to move. In the four years we had rented, we had never complained, always paid on time, and kept the property looking nice. One major incident that was no fault of ours, where we do the right thing, and you're going to get bent out of shape with me? Nope.
By the time the work on the gas leak was done and the inspector came out to approve it we were going on day NINE of no way to cook or take a hot shower.
Yes, really.
It was then that I decided to earnestly pursue home ownership. It was much sooner than my projected timeframe, but I thought, "Why not give it a shot?"
I make it sound like a laissez-faire, snap decision, but the dream of homeownership is one that I'd had for years. I kept it quiet, though, told no one in my family or even my immediate circle of friends. First, I wanted to see if it was even possible. There would have been no point in saying "We're house hunting!" if I would not be approved for financing. I did mention to a co-worker, "We may start looking to buy, I just don't know where to start…"
That co-worker put me in touch with a professional administrator in the real estate industry, who put me in touch with a phenomenal real estate agent. Before I knew it, the proverbial ball was rolling. We found a house that we loved, it passed inspection, the owner made the necessary updates, and six weeks after taking my first ever nine-days-late hot shower I was moving in to my very own home.
Thanks to a casual conversation with a co-worker, a savvy realtor, and two fistfuls of luck I needn't worry about wounded pride or investing in someone else's property anymore.
That is the short version of the story. The six weeks leading up to it were tedious (so much paperwork); the mortgage crisis of 08-09 changed so many aspects of how the home-buying process works. (Whatever amount of paperwork and documentation you're imagining – multiply it by ten.) But all in all, it turned out well.
One of the first things my mother said after I told her (besides offering her congratulations) was "Now, when something breaks, it's on you to fix it."
"I know," I replied. I think this is the stock reply most of us have for our parents about any topic, no matter our age.
For me, that control and that responsibility was an incentive for me to buy. I pride myself on my work ethic, and my ability to get things done. Now when something breaks, I know it will get done, get done in a suitable timeframe, and no one besides me will be yelling about the inconvenience of it all. That is a glorious feeling.
Now, all homeowners know that within the first year something expensive will break. If you are not yet a homeowner and are looking for one thing to take away from this story let it be this: Get the warranty.
For us, it started with the heating element in our hot-water heater. Thanks to the vast storehouses of knowledge and expertise on ye olde internet I was able to not only deduce the problem but – after watching multiple How-To videos – fix it myself.
But then, weeks later we had a more serious problem – a leak in the plumbing upstairs. That's something no amount of YouTube searching could help me fix; which made me very glad I had the warranty. (Seriously – get the warranty.)
The plumbers came and went in a day. This was by no means a pleasant experience, but when they left I knew the job was not only done to their satisfaction, but to mine as well.
I am very fortunate in that I was able to afford a home at this time in my life. I was also inconceivably lucky in that my net worth instantly increased once the property became mine. I bought the house for $3,000 less than the appraisal value, so I had instant equity in my home once I had the keys. Since then I've made and continue to make very small adjustments to the house to increase its value. I'm not planning to sell my home, but increasing the value of my property increases my net worth. Home improvements aren't just an aesthetic decision, but also a long-term financial one.
People occasionally ask, "But don't you miss renting? When something breaks you just call someone else to fix it and it doesn't cost you anything!"
But from my perspective, renting is just putting money into someone else's pocket. Owning a home costs nearly the same, or sometimes even less than renting, and every house payment is an increase in your investment not someone else's. I love my house, I love the neighborhood, and I love that I make whatever changes I want to the house, I love that I was able to adopt another dog (our previous landlord – rightfully – had a limit on pets); in essence, I love the freedom that the responsibility of homeownership provides as well as the tangible investment in my financial future.
If you're thinking about homeownership, even if you think it's a faraway dream, I encourage you to reach out to the mortgage department here at ECU with your questions. If home ownership isn't a reality for your immediate future, you can begin budgeting and track your progress toward that financial destination. Your home will mostly likely be your greatest financial asset in the years to come. I encourage each and every person who has that goal to pursue it with all the fervor they can muster.
…And brace yourself for the paperwork.