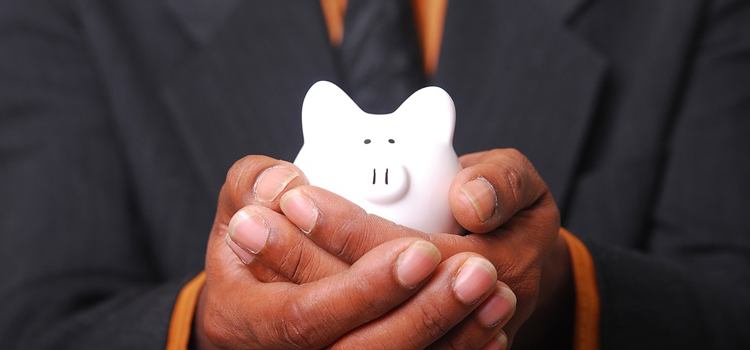 When our Financial Educators visit fourth graders at our local elementary schools the topic of the presentation is "Save, Spend, Share." They laugh when they talk about the two things we spend money on (wants and needs), but when they begin talking about sharing their money – that's when the fun conversations happen.
"Do we share our money?" our Financial Educator asks. Usually met with a cacophony mixed with "NO!" and "YES," the Financial Educator follows up with "Why would we, or why do we share our money?"
Some of the most common responses may surprise you:
"You can help poor people."
"You can give to people who don't have what you have."
"I share (with my parent) to pay bills."
"I give my parent gas money sometimes."
It is better to give than to receive. This is not only a moral truth, but a physical one as well. It is fascinating what happens to the person who does the giving rather than the gift recipients. Our bodies function better when we are generous. There is a physiological response when we consciously, willingly, and regularly give. Giving releases endorphins and creates a sense of joy that has the same health benefits as cardio exercise – almost exactly the same as a "runner's high". A study performed by Doug Oman of the University of California, Berkeley, discovered that elderly people who gave of their time by volunteering were 44% less likely to pass away than those who didn't. A 2003 study by Stephanie Brown at the University of Michigan yielded similar results.
Research suggests that one of the reasons giving may help with increased resilience and longevity is because giving releases those joyful endorphins that decrease stress which is the root of all too many health problems. The physical effects of giving even go so far as to lower blood pressure. Giving also has been shown to release oxytocin, a hormone that induces a feeling of warmth, euphoria, and connection to others.(It's the same hormone released during breast-feeding AND your dog experiences it when he or she looks at your face.) The symptoms can last up to two hours according to Paul Zak, director of the Center for Neuroeconomics Studies at Claremont Graduate University.
These benefits to our bodies not only help the person giving, but the community as a whole. Expressing gratitude by giving a gift forms stronger social bonds and heightens empathy. Giving is one of the strongest, most positive ways human beings can connect with one another.
There is no doubt that wisdom should be applied to the circumstances around giving, but science-backed evidence demonstrates that even when you don't have a lot to give there is a benefit to giving what you can. (It's about quality, not quantity.)
The act of giving is also notoriously contagious. ECU staff has the Pocket Change Grant program; every pay period a small donation ("pocket change") is deducted from participating employee's paychecks, and the funds are set aside for the grants. Not only that, but our volunteer board matches the amount that employees donate. This year our cumulative result was $45,000 raised for local teachers for their classroom projects! In the last five years we've granted over $200,000 to our local teachers. I, personally, was part of one team that went to deliver the grants to the teachers who were so surprised to have won. That feeling, that physiological effect of giving, that warmth and effervescence – it's real, y'all. Knowing that your contribution, no matter how great or small, was used to shape the lives of others is a priceless experience.
Kindness isn't a "year-end chore" or something you do strictly out of obligation. (Evidence shows that there has to be a desire to give for the health benefits to kick in.) Giving is a reminder that we are all connected, that each of us without the other is less, and that we are all facing tomorrow together.
This season Education Credit Union hopes that you experience the magic of giving. To a friend, neighbor, or relative, we hope that you give and give cheerfully. We're all in this together, and we are thankful we're in this with you.
"We make a living by what we get; we make a life by what we give." – Winston Churchill