Toe the Line, Hold the Line, Walk the Line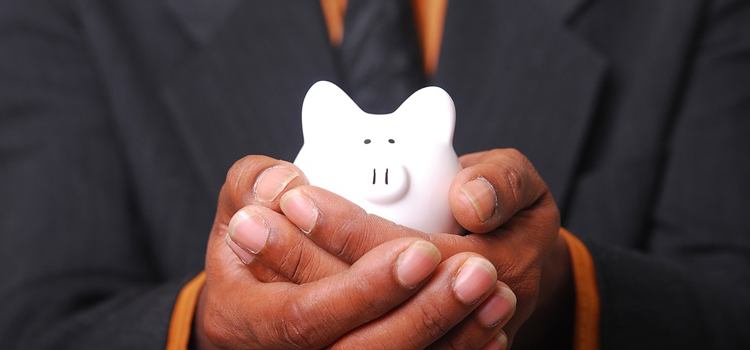 Toe the Line, Hold the Line, Walk the Line
Credit can be compared to eating your vegetables. Not everyone likes vegetables. Some people think that though vegetables are a necessary part of a balanced diet they can live comfortably without them. Some people love vegetables so much that they're vegan or vegetarians!
While, carrots have never contributed to a person's bankruptcy, a misunderstanding of Lines of Credit has gotten many people into a world of financial hurt.
Pictured: Not a Line of Credit, but wouldn't it be nice?
Lines of credit are often unsecured loans (meaning they are not backed by collateral like a house or car) that are open-ended, which allows the borrower to use a portion of their credit limit, pay it back, and borrow again.
It is almost exactly like a credit card.
ECU's most famous line of credit product is Qwik Cash. It's a line of credit that when attached to a person's checking account/debit card, can help prevent overdraft, or it can be used as extra spending money in the event of an unforeseen expense.
Since lines of credit are not always kept on a separate card (like a credit card), so it can be easy for people to overspend or lose track of their usage. But lines of credit can benefit a person when they are used wisely. The secret is in three easy-to-remember steps: toe the line, hold the line, and walk the line.
Toe the Line
Toe the line is an old saying that basically means "follow the rules". The biggest rules for every loan product, like a line of credit, are the same: make all scheduled payments on time and in full, and don't over-extend by borrowing more than you can pay back in a single billing cycle.
Lines of credit are designed to be more friendly and convenient than credit cards. This convenience means that it is easy to forget if you've dipped into borrowed funds rather than your savings. Few people like to think about the money they spend, but if you miss a payment, make a late payment, or somehow max-out your line of credit, that can create a whole host of additional, long-lasting problems. Which leads us to step two…
Hold the Line
Hold the Line is a phrase that reminds you to stay the course even when times get tough. Whether it's unexpected bills, medical expenses, or holidays that sneak up on you, there will be times when you may be tempted to dip in to funds on a line of credit. One may argue, "That's why I have a line of credit!" While lines of credit may be useful when you're low on funds, an important goal of credit is to prove to lenders that you are a responsible borrower. This proof of responsibility makes it easier to acquire large purchases like a vehicle or home at affordable rates. If you've ever made the mistake of using a sewing enthusiast's fabric scissors to cut a piece of paper then it's almost certain that you've heard about the difference between how something can be used and how it should be used.
Some circumstances cannot be avoided, but for everything else, discipline will do.
Walk the Line
Walk the Line is an idiom that encourages us to exist in a healthy place between two extremes. There are those who spend and use lines of credit and other borrowed funds irresponsibly. There are also those who are so responsible and frugal that their level of caution is almost debilitating. When it comes to using convenient, unsecured lines of credit, like a Qwik Cash, it can be a balancing act between irresponsible behaviors ("Just this one time," he said thirty-nine times), and sacrificing joy in favor of rigid practicality.
To financially "walk the line" means to find responsible behaviors that work well for you, and balance peace of mind with fun and enjoyable things. It is a challenge for most of us, but like everything else – practice makes permanent!
Lines of credit don't have to be a mystery or a stumbling block. A Qwik Cash line of credit, or Home Equity Line of Credit (HELOC), can change lives for the better when used responsibly. Like any tool, credit can be used to build great things – including your future.