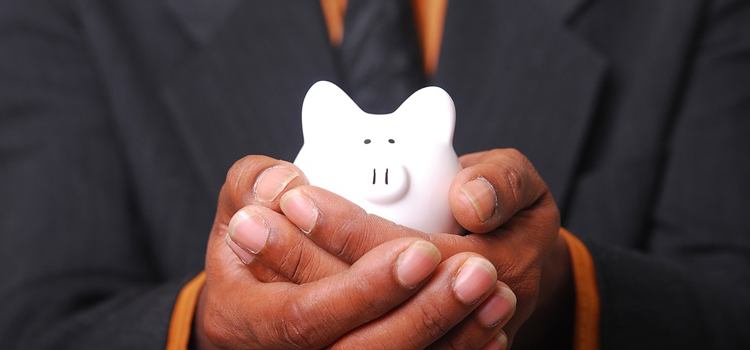 Triage: Debt or Savings?
People love to save money. However, some may think that saving given their current financial situation may not be the most prudent use of their money – and sometimes they are right.
Our financial educators go to the classrooms and community organizations and teach that saving is the "first and best" thing you can do with your money. This tidbit works well with those who are just starting out and do not have a significant amount of bills every month. But for those who have been around the proverbial block and racked up significant debt, constantly being told to "save money" can be stressful and frustrating, especially if they can barely make ends meet every month.
Sometimes in order to save money, you have to pay down debt first. Mortgages, student loans, and car payments eat the majority of our monthly income. But the most insidious money muncher is credit card debt.
First, know the interest rate on debt you have. How much of your car payment is interest? Then (this will surprise many people) look at the interest rates on your credit cards. Once you have these numbers, develop a payoff plan. You have to save at least $20 per month. Right off the top. Pretend you took yourself out for a burger and a matinee once a month. Put that money into an emergency savings and do not touch it. The thing is, if you don't have an emergency savings and an emergency happens, you'll charge those credit cards right back up again. So start dripping some cash into your emergency fund as you start aggressively pouring the majority of your disposable income toward your debt.
It will be tempting to get rid of the highest bill every month by looking at the dollar amount. But, that may not be the best solution if you are looking to start saving money. Interest – that fee you pay to use someone else's money – is the real culprit. The goal is to turn the money you are paying to someone else into money you can put into your savings account.
Interest rates matter: your savings account will not yield an 18% interest rate. When it comes to saving, if you are paying more interest than you are earning – that's when it is time to focus on debt.
Focus on high interest debt first. It isn't uncommon to see an 18% or 24% interest rate on a credit card! You may want to target these. (And call ECU to see if we can set you up with a credit card with a lower interest rate!)
Here's where the hard work begins.
Schools of thought vary on whether you should focus your attention on that high balance, 24% interest credit card first, or the 12% interest credit card you owe little on. Paying off high interest first will yield more savings, but can be daunting, while starting low and building towards paying off the higher balance card creates a snowball effect of accomplishment. You know yourself, do what works best for you – but once you make the choice stick with it.
If the combination of your debts is too much of a burden to manage, consider debt consolidation. Debt consolidation creates a single loan that covers your car payment, credit card debt, and other forms of debt you may have and lumps them all together so you are only making one manageable payment per month. You will likely be paying that one low payment for longer than it would take to pay off individual debts on your own, but the peace of mind that comes with making only one, low, monthly payment is preferable for many people.
There's a balance between paying off debt, and saving money. Both need to be done, but often we feel we must choose between one or the other. Once high interest debt is paid off this will free up a significant amount of disposable income to be allocated to emergency savings and retirement accounts.
Some surefire ways to save are contributing to your retirement account provided by your employer (if you have one), opening an HSA if you have a high-deductible insurance plan, or putting money into an IRA. All of those savings vehicles earn more than the average rate of interest, and once you have set that money aside it is not easily spent (or transferred to a checking account) in a moment of weakness. You can train yourself to save.
There is no right way or wrong way. There is efficient and inefficient. Remember that Time is your best friend when it comes to saving money, and it is your worst enemy when it comes to paying down debt. Once you make a plan, don't give up! Re-evaluate, stay on top of your budget, and make changes as needed, but always keep your eye on the ultimate prize – whatever that looks like for you.