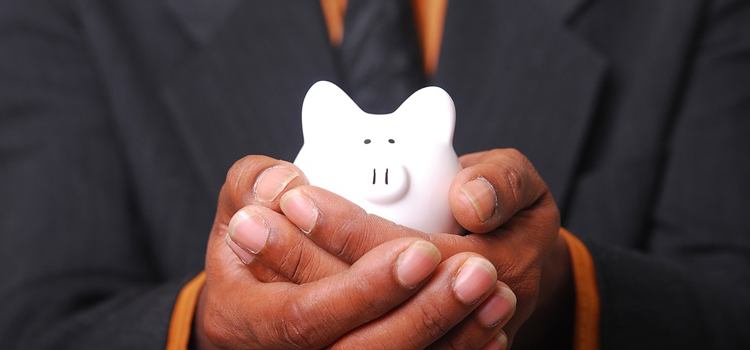 Two Cents and Counting…
Education Credit Union has revived its old tradition of Financially Fit Fridays. Each Friday we post a short video to Facebook where our Financial Educators, Roman and Colten, go out to members of the community in search of useful financial tips, tricks, and considerations for our members.
We make sure that our Financially Fit Friday videos aren't just entertaining, but also practical. One would think not much information can be condensed into a one minute long interview, but our content will surprise you.
In our first video, we meet a small business owner who was asked how people can improve the value of their home in an affordable way. His reply encourages home owners to show their exterior some tender love and care. If your budget can stand a small increase in your water bill, then plant some flowers or ornamental grasses that are native to the area, and keep the lawn green. The entire mood of a house can change with a well-kept yard. It's like a person wearing a lovely blouse or a smart blazer. A yard is a house's handshake to passersby. Planting those flowers and grasses that are native to our area (and drought and heat tolerant) means that if you do have to skip a day or two of watering your yard can still be eye-catching.
He also mentions fixtures. A new porchlight can cost less than twenty dollars. New door handles, light switch covers, even knobs for cabinets and drawers can be bought for only a little more than what's in the change jar at the bottom of your closet. Finishing touches not only personalize a room, but those tiny, bespoke accents can be a selling point if you're in the market to move.
If you're more daring, a coat of paint on a shabby door, old cabinets, or even an accent wall can go a long way in changing the look and feel of a room – and the value of your property!
In another video, a teacher from Hillside Elementary sold us on the benefits of leasing rather than buying a vehicle. (ECU loves the idea of leasing so much that it's one of the options available to our members!) For this teacher, it is a great way to have a new car without that heavy new car, monthly payment. She also lets us know that since the vehicle is being leased rather than bought, she can trade it in at the end of her term for another new car if she wants!
She is careful to highlight that it may not be the best option for everyone as there are some restrictions. For example, person who leases a car will have to pay for going over any mileage that exceeds their contract, but for anyone who knows that they'll always want the shiniest and newest vehicle every couple of years, it is a fantastic, budget-friendly option.
I have it on good authority that our Financial Educators have also visited the WTAMU campus, the offices of CS Wilson and Associates, a prominent local veterinary office, and they even trekked down to ECU's I-40 location to visit our mortgage department for home buying tips.
We strive to keep you informed on a regular basis and in a variety of ways. Hop over to our Facebook page where we post our Financially Fit Friday videos, along with weekly contests and giveaways. We also know that we can learn by listening to you! Tell us what you would like to know more about – you can post on our Facebook, or e-mail us directly at financialeducation@educationcu.com.  We know the value of a dollar, but we especially value your two cents.