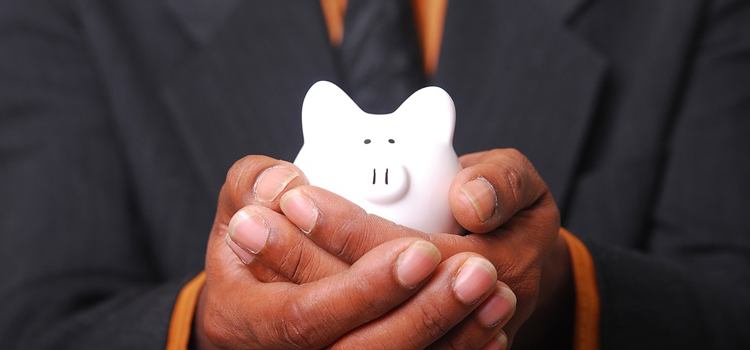 The "Year in Review" appraisal. We look back (often fondly) and see what has happened to us, what we have accomplished, and we begin setting goals for next year.
It's no secret that there's a spike in gym memberships, and a decline in tobacco sales every January. People want to break bad habits and start developing good ones with the dawn of the New Year. However it is rare that one hears of a person taking stock of their financial situation while making their New Year resolutions. Here are five suggestions that will help you and your account have a prosperous 2018.
Create or Revise Your Budget
Did great things happen for you in 2017? New job? New car? New house? Take a look at your statements for every month from January to December, and calculate your average spending. Could you have done better? How? Maybe 2017 wasn't your year, but you do have some significant financial goals to achieve in the next twelve months. (Pay off those credit cards!) See what you spent your money on, or how you spent it, and decide what changes need to happen for you to reach your goals in the next year. Creating a budget if you don't already have one is the absolute number one key to financial health. Learning to revise a budget you have created is just as important and helps you stay on track to meet your financial goals.
Save
Now, this isn't just talking about putting 10% – 20% of your paycheck into a savings account, retirement account, or investing (though that is a GREAT idea if you don't already do so.) This is about taking real advantage of "Save 15% on ____" or "Buy 2 get one free!" Utilizing sales, rebates, and coupons is the essence of being a savvy shopper. But often, when people "save" money by shopping during sales or using coupons, they spend as much as they originally would have except they have marginally more stuff. "Save" as listed here, means buy only what you need and actually save your savings. When the bottom of the store receipt tells you "You saved $12.64 on your purchase!" use your mobile app and transfer that $12.64 from your checking to your savings. Breaking a bad habit? Transfer the money you spend every week on that bad habit to your savings and watch it add up fast. Skip soft drinks when dining out – opt for water and transfer that $1.50 to your savings account. Find those little ways to save – and truly save it – and at the end of this next year see where you stand on reaching your financial goals – I can promise you, you'll be surprised.
Become Your Own Maintenance Technician
If something breaks, it is all too easy to replace it rather than fix it. The amount of money that can be saved with an online search for a How-To video is astonishing. Repairing your own appliances, keeping cleaning supplies on hand, and basic proper care and maintenance of things you use around the house can prevent a lot of wear and tear and make things last longer which saves you money on replacement costs and repairmen. Remember, we carry the combined knowledge of all of humanity in our purses or pockets every day. Nothing is out of reach – plus you may learn a new skill!
Eat healthy
This may fall in line with some other New Year's resolutions or goals you have, and it might help you stay on track if you recognized how it affects your checking account. In short, people who eat healthier tend to have fewer medical bills. Eating foods that are filling, and rich in vitamins and minerals mean that your body is prepared to fight off most common illnesses. You're also more likely to lose weight which plays a part in a myriad of ailments and health complications. There have been links to greasy, sugary, or otherwise unhealthy foods leading to imbalances in body chemistry that can affect a person's mental health, as well as aggravate uncomfortable, chronic conditions like acid reflux. Also, eating healthier typically means cooking food at home which boosts your pantry stores, as well as saves significant amounts of money on dining out. Meal-prepping has become quite the trend, and for those of you who aren't particularly talented in the kitchen, this can be an opportunity to develop, refine, and hone those skills.
Start Making Your Money Work For You
So, you're a budgeting master with no unreasonable, outstanding debts. So you have a healthy savings account and live frugally – each and every penny is thoroughly pinched until it squeals. So you are the DIY guru and haven't needed to call a repairman or buy a new anything for the last 5 years, and you have only eaten baked chicken and dry, vegetable-laden salad since the Bush presidency.
GREAT!
Then I hope you have talked to a financial advisor and are wisely investing your carefully saved income. I hope you have a retirement account and contribute to it regularly. Even if none of the above things are true, this is something that you will thank yourself later for doing now. Research and learn something new about how finances work. Success only starts with savings, and it continues on toward grander and more lucrative financial ventures. Make 2018 your year to become financially astute.
And if you fall in to the 4% of Americans who already engage in all of these activities, help someone you know who doesn't. Make 2018 your year to be part of the rising tide that lifts all ships.
May each of you have a tremendous and exciting New Year! ECU is happy to be sharing it with you. Take care, and we'll see you in 2018!