What You Can Do With a Windfall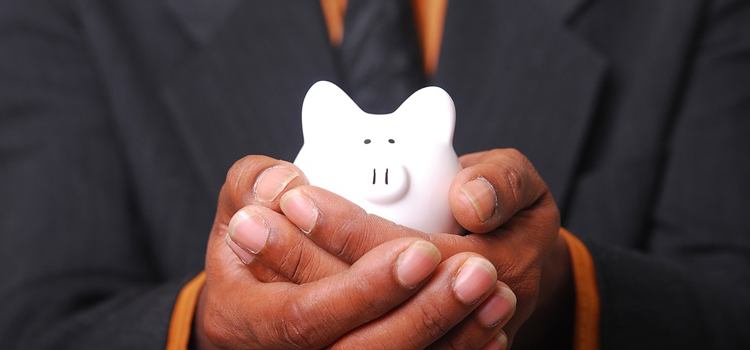 Putting Tax Returns and Stimulus Checks to Good Use
The United States Treasury is always busy this time of year, but this year is quite the exception. Not only are people receiving income tax returns, but almost everyone is receiving some sort of stimulus check in the coming days.
Given the extraordinary circumstances of 2020, many people are in strained financial situations and a windfall like a tax return or government stimulus can feel like finding an oasis in a desert.
Here are three quick tips to make sure that you make the most of your oasis waystation, and aren't left with only the benefits of a mirage.
Think Ahead
Unemployment numbers are on a steady climb, even in Amarillo, Canyon, and Bushland as employers furlough employees and/or temporarily close their doors to prevent the spread of disease. As a result, many corporations, businesses, and organizations like Education Credit Union have offered grace periods on certain bill payments. That generous foresight, when combined with a financial windfall, creates the perfect conditions for contributing to your emergency savings account.
The uncertainty of the months ahead demands a significant degree of financial caution. Bills will eventually come due, and though normal appears different for everyone, it will still cost money, no matter what it looks like.
The fortunate have the opportunity to sit on their government stimulus or tax returns like an ace up one's proverbial sleeve to weather the potentially rainy days ahead.
Pay Down Debt
Becoming debt free is just as useful and beneficial as building an emergency savings.
Again, with certain bill payments being suspended, that affords people the opportunity to pay down other aggressive debts that may have prevented them from healthy saving in the first place.
High interest debt has a tendency to inhibit financial momentum. Paying off debt with a windfall like a tax return or stimulus payment can allow you the financial freedom you will need in the future. Remember, the bill is smaller today than it will be tomorrow!
Support Your Local Economy
If you already have a healthy nest-egg, and if you are comfortable with your level of debt then a wise use of extra income would be to increase the value of your assets. Updating your kitchen or bathroom can be a great at-home, do-it-yourself project, or you can support a local contractor, supplier, or designer who will be eager for the business.
Purchasing plants and flowers from a local greenhouse for your yard increases curb appeal, or supporting your local landscaper by having them manage your lawn and garden helps the local economy as well.
Gift certificates or gift cards to local stores and restaurants in Amarillo, Canyon, and Bushland are available, and that still financially supports those businesses while greatly minimizing the risk of contagion.
The times may have changed, but fortunately sound financial practices have not. Journeys across the desert are unpleasant for everyone, and an oasis is always a welcome sight. But remember, if a dehydrated person drinks too much water too quickly they will get sick. That is to say, if a financially unhealthy person splurges too much a financial windfall does no good at all. If people simply take a drink to nourish themselves, fill their canteens (savings accounts), and make sure those with them (family) on the journey across the desert are taken care of, then a boon like an oasis can be just the thing to help us survive the long trek towards our destination.