"When Finances Become Frightening"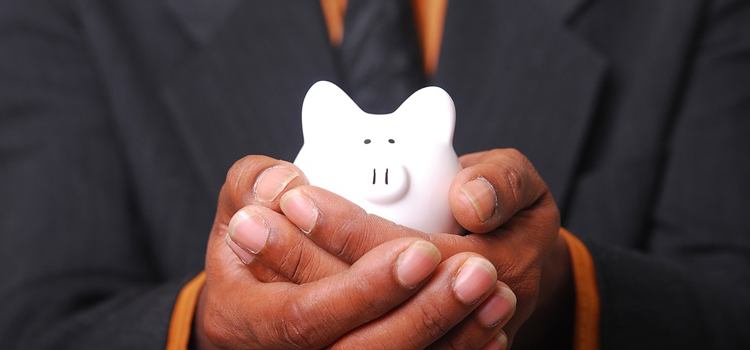 Spooky Season Stumbling Blocks and the Silver Bullets to Snuff Them Out
 Tis the season of scary movies every night on cable, and your favorite streaming platform probably has a host of good horror films to check out, too. All of us are familiar with the old trope of a screaming victim fleeing their attacker by running up the stairs rather than out the front door to safety. Scary movies highlight how stress can impact our ability to make good decisions. Sometimes when our financial situation is stressful we also make some poor decisions.
This month of goblins, ghouls, and sweet treats may be less fun for some than others. Our finances can be terrorized by zombies, vampires, and ghosts just as effectively as any on-screen hero. But just like in the movies, we can survive the night if we follow some basic principles.
Here are solutions to dealing with your own zombies, vampires, and ghosts!
Zombies
In literature and film, zombies represent the fear of conformity or loss of individuality. In finance, those baddies begging for your brains represent fixed expenses that can creep up on you.
Fixed expenses are those things like your rent or mortgage payment, car payment, cell phone, and other bills that all cost you the same amount every month. They're usually essential for day-to-day life. Most of the time it's easy to prepare for a shambling, predictable monster, but if we're not careful – if something slips our mind, or an emergency trips us up – those zombies can catch up to us.
And it's true, a bite or scratch can make it a lot easier for us to end up shambling through every day scrambling to make ends meet, and getting bogged down more and more.
The best way to handle zombies is to make a plan – a budget.
A budget means you are tracking those zombies, and taking care of them from a safe distance. When you go out and about you are cautious (you are careful with how much money you spend.) Irresponsible spending can attract the attention of zombies, and may put them hot on your trail.
Eventually the threat will pass, you will have paid off your car, credit card debt, or mortgage, and you can breathe easier as you venture out into the world. But until then, My SmartMoney Lab under the Financial Education tab on ECU's homepage can guide you in setting up a budget that works best for you, and help keep you out of harm's way.
Vampires
They can be attractive and sparkly, nefarious, long-fanged nightmares, or any variation in between. When they appear in horror, vampires represent fear of being taken advantage of, or preyed upon. In finance, vampires represent those luxury goods that may be nickel and diming you to death.
Small bills that you may not think about, streaming services like Netflix, Hulu, or Amazon Prime, and gym memberships are like vampires who take a little bit from us every so often.
These are things we usually don't think about paying for, and when times get tight these expenses can be easily forgotten because they seem so small.
Vampires can also appear as the help we offer others. People who financially support friends or family who have enough income to support themselves may find their formerly robust accounts a little drained at the end of every month.
It's important to identify the vampires so we can take care of them, but be warned – just like in folklore it can be hard for us to see our vampires when we look in the mirror. Meaning, you may want to ask someone you trust to help identify unnecessary expenses in your life. Vampires have a way of keeping us enthralled or entertained, and so having a trusted friend or relative keep you accountable is a good idea.
The best way to win against a vampire is to drag it out into the sunlight. Be honest with yourself about unnecessary expenses, and take the appropriate steps to eliminate them.
Ghosts
The fabled and financial meaning of ghosts is one in the same; they both represent past mistakes that come back to haunt us.
That bill that was never paid, the credit card payment that was abandoned, that bankruptcy, or that repossessed property from years ago can appear just when we've forgotten about them, and interrupt the plans we have for our future.
Laying a financial ghost to rest may require some help. That help may take the form of reaching out to your credit union to consolidate debt into one, affordable, monthly payment. It could also look like transferring a high interest credit card balance to a new card with a lower interest rate so you can pay it off faster. Sometimes the damage is done, but can be repaired with responsible, disciplined choices going forward.
Ghosts aren't something any of us have to face alone. You also shouldn't feel ashamed of ghosts either; almost everyone has made a financial mistake that's come back to cause them trouble. In fact, sharing "ghost stories" is a great way to find inventive solutions to solve your problem, or help prevent someone else from making the same mistake.
Just like spooky season comes and goes every year, so do our own troubles. No financial situation is permanent. The bad things will pass, and if we slow down and don't let stress scare us deeper into danger, we may even make it out of our situation merely shaken. Brighter days are ahead, but keep this with you to get you through the night.