When is YOUR Independence Day?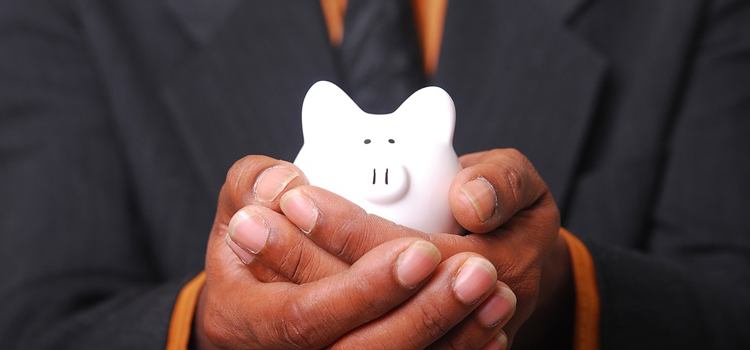 With Juneteenth and the Fourth of July in the rearview mirror, the summer events of celebrating freedom and independence seem to have come and gone, but maybe we can find another reason to celebrate with fireworks and good food. When that credit card balance reads $0.00, or when that last car or mortgage payment is made – that day definitely calls for celebration!
But when will you celebrate your Debt-Free Jubilee? When is your Financial Independence Day going to be?
Don't feel rushed. It doesn't have to be next week, next month, or even next year. Our nation and our very own Texas Panhandle are slowly recovering from severe economic interruptions, and when checking accounts grow thin, credit accounts tend to grow.
ECU is currently offering incredible rates on mortgages, home equity loans, and vehicle loans. Savvy members are taking advantage of those low rates to refinance their automobiles, or consolidate some of their major expenses.
However, it seems all too common for us to plan exactly what we will do with the money that we borrow, but have a more passive strategy for paying back those funds.
It's easy to set your bills on auto pilot with tools like Bill Pay. But if recent events have taught us anything it is that it is wise to carry as little debt as possible so there's room to navigate significant, unforeseen financial stress in the future.
Rather than putting your debts on auto-pilot, and prolonging your journey to financial freedom, let's see three things you can actively do to bring yourself closer to that Financial Independence Day most people dream of celebrating.
Consolidate your Debt.
Debt consolidation is a healthy way to get your financial feet back under you. Debt consolidation is taking any eligible outstanding bills like credit cards and personal loans and bundling them all together into one, reasonable, monthly payment.
The word reasonable is key; debt consolidation isn't simply adding all of your monthly payments together and paying a single, enormous, monthly sum. Debts are added together, but spread across a longer term, and that's how the monthly payment is kept reasonable.
It is no secret that the longer the term of a loan the more interest you will pay. But when it's just one reasonable payment, you can add to that amount each month and pay off the loan early.
All the way around, debt consolidation is designed to help people get a firm grip on their finances and take control.
The Snowball Method
For those who may not have heard of "snowballing your debt", it is just prioritizing your debt in order to pay it off. Then as one debt is paid off you apply that payment to the next debt in line.
For example, you have a $700 Balance on your Visa Platinum Rewards, a $990 balance left on your personal loan, and a $548 balance on a store credit card. Some people might start with paying off the highest debt, some may start with the one with the highest interest rate, and some may prefer to start with the lowest debt and work their way up.
In any case, when snowballing debt choose one bill to focus on, and pay more than the minimum payment for that debt while ONLY paying the minimum for all other debts. Once the prioritized debt is paid in full, apply that monthly payment to the next debt you want to prioritize.
So the amount of money you're spending on bill payments doesn't change, but like a snowball rolling down a snowy slope, you'll eventually be able to knock out the last debts on your list with large monthly payments.
Transfer Your Balance
If there aren't too many debts weighing you down, but uncomfortable interest payments make you feel as if you're not making headway, you can take advantage of promotions offered by various credit card companies.
There are credit cards that allow you to transfer your balance from one credit card to another. Often, credit cards have introductory, very low interest periods, or even offer interest-free introductory periods. That means that once you transfer your balance almost every dollar you pay is on the principal for that time period. Some credit cards even offer rewards or other benefits which can make paying off your debt with the new credit card even more exciting.
No one likes to spend too much time or energy focused on paying bills, but the freedom one experiences on the other side of debt is worth the dedication. No matter when you achieve the goal of being debt free don't forget to (responsibly) celebrate your success, and don't forget ECU will be celebrating with you.