Where's the Fun in Finance?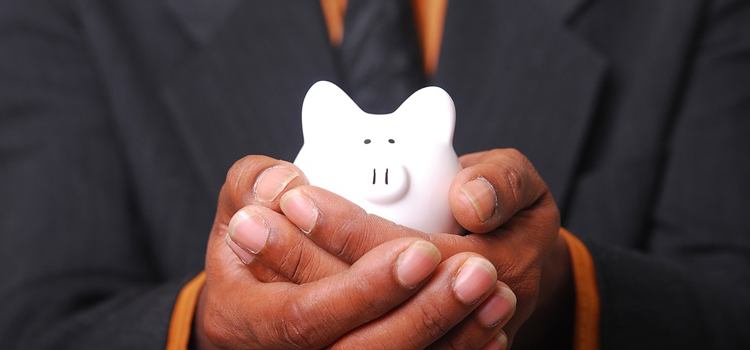 Where's the Fun in Finance?
Finance isn't fun without "U" – get it?
Irresistibly terrible joke aside, talking or reading about personal finance, budgeting, and savings can be a bit of a chore. It tends to be presumptuous, wildly optimistic, or painfully dry, and it always dwells on "the future."
Right now, let's talk about Today, and how to avoid "savings fatigue" or "investment restlessness". Savings fatigue is likely something most of us have experienced in our lifetime. It's difficult to save money, and we often think that in order to save we have to limit or deprive ourselves. The fatigue sets in when people have gone without their favorite thing – be it a weekly night out with friends, a subscription service, etc. When there is no pleasure in saving money it chafes the heart, and becomes something akin to a burden. Eventually people throw their hands up in the air, say some variation of "forget it," begin splurging on their favorite things, and leave their depleted savings account in the rearview mirror. To avoid the consequences of savings fatigue, there should be room in your budget to not only save, but to also enjoy the moment. That's right – spend a little to help you save more!
The first thing to do is prioritize. Is eating out every day for lunch or dinner something you truly enjoy, or would you like to travel more? Would you like to buy that obnoxiously expensive pair of shoes, that piece of furniture, that knick-knack thing you saw an ad for online? Prioritize that trip over dining out. Recognize that those magical shoes aren't getting any closer if you keep stopping for that macchiato every morning. Once you reframe your priorities saving will feel less like you're depriving yourself and more like you're moving toward something. It'll be an accomplishment that you can experience or own.
With your real priorities in order, you can then look a little more pragmatically at your spending. "Do I really need this?" "Does this bring me joy?" "When was the last time I actually used _______?"
Sell it, stop paying for it, or cancel your subscription if it doesn't fit in to exactly how you want your life to look. It's not downsizing it's streamlining, and it is one sneaky way to live within (or even below) your means. You're limiting your monthly expenses. That means more money in your pocket which means more money in your Fun Savings.
Pictured above: You. You cool cat.
Start with $3.00 per day. Don't think of it as $90 per month. It is $3.00 per day. That's your fresh-breath gum, or a couple of sodas out of the vending machine. It's not a lot, but it's a start.
Getting started by taking that first step is only the beginning, consistency is key. Never stop. For any reason.
$3.00 per day for a year. Automate it if you have to. Ask your financial institution to take the money and distribute it in the appropriate account for you without you even having to think about it.
When you realize you can do $3.00 per day and save up for that plane ticket, or that spa day, then next year (or whenever is comfortable for you) bump it up to $4.00 per day. Establishing the habit is the hardest part; the rest is a cakewalk.
By creating a savings that's just for fun, you're protecting your "real" savings. The money that you'll need tomorrow; whether Tomorrow comes dressed up as retirement, a sudden medical bill, or a plumbing emergency, you'll be ready for it because that Essential Savings is untouched – and you still were able to purchase that plane ticket, surprise that special someone, buy that awesome thing.
There is more to life than paying bills, so make sure that while you work toward your financial goals you take time to stop and smell the roses. Having fun doesn't mean that you should be imprudent. Start small. Prioritize. None of us is getting any younger, enjoy yourself, too – responsibly.
Again, saving for the uncertain future is absolutely necessary, but there is no reason to grind away the best years of your life to simply survive the worst years of your life. Take $3.00 a day for yourself – you're more than worth it.