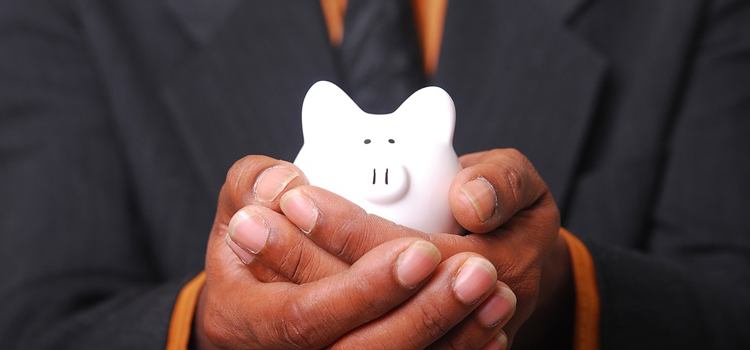 Worth It
You have a dollar value.
That isn't to say that a price can be placed on love, memories, or dreams; however, you have monetary value. It's called Net Worth.
Net worth may not be something you have ever considered, but it is the most comprehensive picture of your financial existence. In short, it is a precise gauge of your financial health. Net worth is simply your liabilities deducted from your assets. Liabilities are things that you owe: credit card debt, student loans, personal loans, car payment, mortgage, etc. Assets are the positive values of all of those things I just listed.
Let's use real estate as an illustration: Your home is worth $120,000. That's a $120,000 asset, right? Maybe not–if you still owe $113,000 on the mortgage, this portion of your net worth is actually $7,000 (assets minus liabilities).
There's a stark difference between financial wealth, and financial health – and, it's more than the 'h' and the 'w'. Financial wealth is simply having a lot of assets, but a person with the most modest income still can be financially healthy. You are financially healthy when you can pay all of your bills, contribute to savings, and still have money left over.
Keeping track of your personal net worth is as important as knowing your credit score. If you aren't buying that your net worth is important, consider this:
Net worth is, at its root, what you live on when you retire (that is, if you can afford to retire). Do you have valuable assets that can be leveraged or sold to provide you with the means to maintain the lifestyle you want when your flow of traditional income is diminished?
Calculating your net worth can determine if your financial choices are wise. There is no better wake-up call than your net worth statement. If you see you are in way too much debt, you can begin taking appropriate, significant steps to eliminate as many liabilities as possible, and tilt your financial scale back in asset's favor.
Knowing your net worth can energize you into creating a plan for your financial future. Do you dream of buying an RV or sailboat and traveling to parts unknown? Or engaging in familial philanthropy by paying for your twelve grandkids' college educations? You think it would be nice to retire as a millionaire? Like mom and dad always said, you really can be anything you want to be. You just have to work at it.
Net worth is also important if you ever decide to be an entrepreneur. You're still young. Do you have a firm enough grip on your finances to explore that genius business idea that you've had in your back pocket? Looking to invest in real estate or purchase a rental property? The lending institution you select will examine your current monetary value and factor your net worth into their decision.
Hopefully, your curiosity about your personal net worth has been piqued. Here's how to calculate it: It's basic math – addition and subtraction. The first step is totaling your assets.
You start with the cash you have on hand – liquid assets. This includes checking and savings account balances, etc. Certificate of Deposit? That counts, too.
Next, consider your personal assets. Cars, jewelry, antique furniture, art; the list goes on. Your possessions may give your net worth a considerable boost. But best practice is to be "especially conservative" when valuing your personal assets. They are just that – personal – and you may place more value on them than their respective market.
Third, include your real estate. It is often the largest asset the average person has. (It's also often the highest liability.)
Then you add up retirement accounts. Have an IRA? 401K? Count them in at their current value.
If you have other non-retirement investments like bonds or stocks, they also count as assets.
Now that you have totaled all of your assets, it's time to tally up those liabilities. Don't be scared! Here is a list of common liabilities: mortgage balance, credit card balance(s), installment loan balance(s), student loan debt.
The third and final step is subtracting your liabilities from your assets. When you've finished with all that math, look at the bottom line (thus, the expression, bottom line). THIS is your net worth.
Remember, why you're doing this – to see your path toward retirement, evaluate the consequences of the financial choices you've made, create a plan for the future, maybe even start up your own business! Also, remember that anything negative can be turned into a positive. The two basic ways you can improve your net worth is by increasing your assets, and decreasing your liabilities (pay down your debt).
Your value as a human being cannot be measured. You are unique, priceless, and irreplaceable. However, the financial aspect of YOU has a number, and the quality of your future depends on that number being as positive as your personal impact on those around you.