You Get What You Pay For?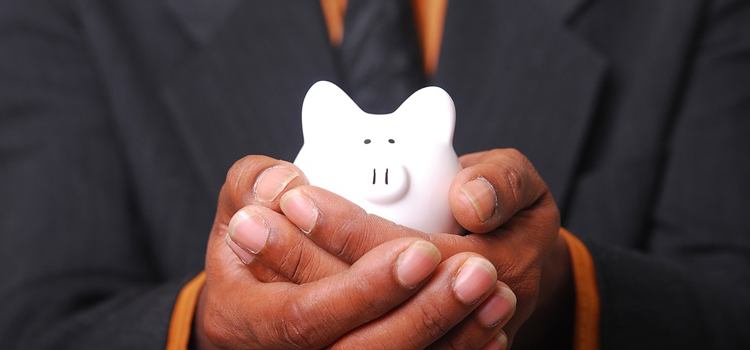 You Get What You Pay For?
Almost everyone has heard some variation of this anecdote:
"Well, we bought the new couch, and needed to get rid of the old one. We just set it out on the curb and slapped a free sign on it. It sat there untouched for four days. Last night I went out there, crossed out "Free" and put "$10". When I woke up this morning it was gone!"
The idiom, "You get what you pay for" is ingrained in our consciousness. But holding on to the idea that anything of value must cost something may mean we miss out on some really beneficial things.
For instance, on the ECU homepage you can click on the Financial Education tab and the "My Smart Money Lab" link will appear. That link redirects you to 3 – 6 minute online modules that teach how to prevent overdraft fees, how to set up checking accounts, and how to make and maintain a budget; you can even explore different ways to buy a car and see steps you can take to apply for a car loan. My Smart Money Lab also teaches how to save for retirement, how to manage credit card debt, and how mortgages and refinancing work. What's even better is that when you visit My Smart Money Lab, you can answer four questions before you click on any module, and the site will automatically create a playlist of those 3 – 6 minute learning modules for you.
…And it is FREE.
No one has to be a member to use My Smart Money Lab. No one has to create a password or user ID to use the service. It's point-and-click, free (and thorough) financial education that is accessible from any personal computer, tablet, or smartphone.
Our Financial Education team visits classrooms, community organizations, hosts workshops, and even presents at college campuses to teach age-appropriate financial literacy at no cost to the school or organization. It's all free!
Free is not the enemy. ECU members have access to a variety of free things!
A member's first meeting with the financial advisors at C.S. Wilson and Associates is free. If you're an ECU member preparing for retirement (or you want to prepare, but don't know where to start) then a meeting with C.S. Wilson and Associates may be able to help.
It's free for our Red Apple or Golden Apple members to sign up with our partner, Benefits Plus, by visiting www.benefits-plus.org. Benefits Plus offers FREE comprehensive identity theft recovery if a registered member's identity is ever compromised, and they offer great travel and retail coupons on a regular basis.
Of course, it's also free for our members who use online banking to also use ECU's Money Management system that tracks their spending and shows the results in a nice pie chart graph, and alerts them if they're going to exceed budget limits they have set.
Let's not forget institutions like the public library that offers free internet access, book, music, and dvd rentals, access to community programs to help the underserved, as well as family-friendly events and activities – at no direct cost to any library card holder.
For Amarillo locals: did you know that each library branch has a one day zoo pass that a family can check out? Jazztober is also a great, free family event on the lawn at the Amarillo Chamber of Commerce every Tuesday in October. Individuals or families can bring lawn chairs, or even picnic supplies down to Polk Street and be treated to free, live jazz music from 6 to 7:30pm.
Some free things are worth quite a lot!
The skepticism of free things is valid. Many supposedly free things come with strings of some sort attached. And it is understandable that you want to say you have earned whatever you have. But let's not forget the other old adage, "A penny saved is a penny earned." By taking advantage of useful, free materials you can save a whole lot of pennies.