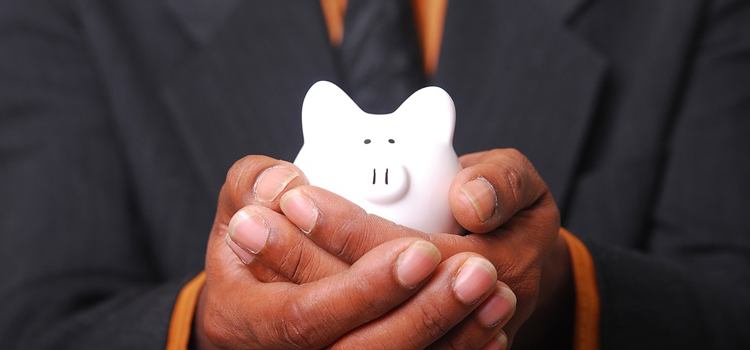 Local businesses here in Amarillo, Canyon, and Bushland have struggled to recover from the effects of the pandemic. Many continue to find new ways to adapt and make sure their businesses and their employees can provide for their families during the crisis.
One of the ways local businesses have been able to keep their doors open and service our community is through their partnership with local financial institutions.
There are several key differences between nationwide, chain financial institutions and community-based credit unions and banks. Here are four great reasons to save your money locally and impact your community in a positive way.
That Personal Touch
Local credit unions and banks don't exist without their members or customers. (Credit Unions members are never customers, they're the owners!) That means that part of the credit union's job is knowing the people they serve.
We provide targeted opportunities for our members who will see benefits based on their financial goals and activities.
ECU offers insurance products and insurance supplements like Accidental Death and Dismemberment, and our Hospital Accident Plan that are often cost-effective products for our members whose insurance coverage may have gaps that should be filled.  Few national banks offer such personalized benefits.
The Loan Medley
Local financial institutions reflect the communities they serve. This means that we offer various loans and loan products tailored to the needs of our membership or customer base.
For example, Education Credit Union offers products like the "New Teacher Loan" for those first-year teachers who are just starting, and need a few extra dollars to hold them over until they get their first paycheck, or who need to put those finishing touches on their classroom.
We also have other personal loans so Ag students can purchase and raise the animals that will show. Personal loans for weddings, Lasik eye surgery, and a wide variety of other things that our membership needs, are available. And personal loan rates are often far more affordable than the interest rates attached to credit cards for the same purchases.
Not only that, local credit unions are more likely to approve loans to those who may be underserved by nationwide banks. This is because we know our membership, and each person is more than an account number or credit score.
Local Control
Since credit unions are owned by their members, loan approvals and other key decisions are made by people who live in the community served by the credit union. This means that no one in the Florida panhandle is making decisions that affect the credit unions in the Texas panhandle.
This also directly ties a local credit union's success with the success of their membership. The more a community prospers, the more the local credit union benefits.
Nationwide "Big" banks can invest deposits on Wall Street and make other large investments that aren't tied to any individual community. ECU turns deposits into loans and other investments that are directly tied to the area where we live, work, and play.
Direct Action
Community involvement doesn't just look like making loans for members. Local credit unions directly donate and contribute to their communities.
Education Credit Union recently donated $50,000 to West Texas A&M University's Buff$mart financial literacy program. The Buff$mart program is for WTAMU students to learn the ins-and-outs of budgeting, credit, wise-decision making, and paying off debt in a university class setting. The goal of the Buff$mart program is to make sure their students graduate college without student loan debt. ECU being able to contribute to that program is the result of our membership that is dedicated to the promotion of financial literacy.
ECU also annually donates money by awarding Pocket Change Grants to various teachers across Amarillo, Canyon, and Bushland – up to $500 per classroom! This happens because of the donations from Education Credit Union employees that are matched by ECU board members.
This direct engagement is only possible when communities invest in their local financial institutions by opening and maintaining their accounts with us.
Credit unions and banks are the tent-poles of the economy, both on a national scale and a local one. When we continue to invest in local financial institutions, we only strengthen our neighborhoods, schools, and local businesses. It's one of the many reasons that the Panhandle spirit is so strong, and is capable of weathering even the strongest of storms.