GAP
GAP covers the difference between your primary carrier insurance settlement and the payoff of your loan or lease, less the delinquent payments, late charges, refundable service warranty contracts, and other insurance related charges. For example, if your car is stolen or totaled vehicle, we offer this service for a flat rate of $450.00 while dealers charge a percentage of the loan amount. GAP protection will pay the difference between an insurance settlement and the payoff balance of your loan or lease.
Original Purchase: $20,000
Loan amount after one year: $18,000
Insurance Settlement: $15,000
GAP Pays: $3,000
TotalRestart-Auto Replacement Benefit
A benefit that will help protect you against vehicle rapid deprecation and gives you an opportunity for a fresh "Restart" if you experience a total loss on your vehicle. With TotalRestart you may be eligible for a credit when you return to ECU for financing of a replacement vehicle. This is an exclusive protection only available when you finance your vehicle loan with ECU.
Debt Protection Coverage
ECU's Debt Protection Coverage protects your family in the event you become impaired and have trouble paying your loan. Most consumers do not carry enough life insurance to pay off all their debts. With our Debt Protection Coverage your loan debt could be waived when a qualifying event occurs.
Vehicle Extended Service Contracts
Put the brakes on expensive car repairs. A factory warranty may not be enough, plus most major repairs occur after the manufacturer's warranty expires. Consider adding an extended service contract to your loan. Coverage obtained through the ECU may save you money when compared to dealer plans.
Available Features Include:
Low Deductibles
Roadside Assistance Reimbursement
Car Rental
Nationwide Protection
Convenient Access to Services via Toll-Free Number
Reimbursed Travel Expenses
Increased Vehicle Resale Value
Why purchase an extended service contract?
Extended coverage can help you save money if your car ever needs to be repaired and your manufacturer's warranty has expired. In addition, it could help if you re-sell your vehicle. Pre-owned car buyers look more favorable upon a vehicle that comes with coverage. It represents a vehicle that has likely been well maintained by its owner. Should the buyer decline the option to purchase your coverage, you can cancel and apply for a prorated refund.
How do you get an extended service contract?
Contact your ECU loan representative @ 806-358-7777 for more info.
The U.S. Department of Energy (DOE) and U.S. Environmental Protection Agency (EPA) has published their 2014 Fuel Economy Guide. Click here for more information on fuel economy data for new and used passenger vehicles dating back to 1984, allows side-by-side vehicle comparisons, and offeres fuel-saving tips. Additionally, this Web site has information about the recently redesigned fuel economy label that goes on new motor vehicles beginning with the 2013 model year.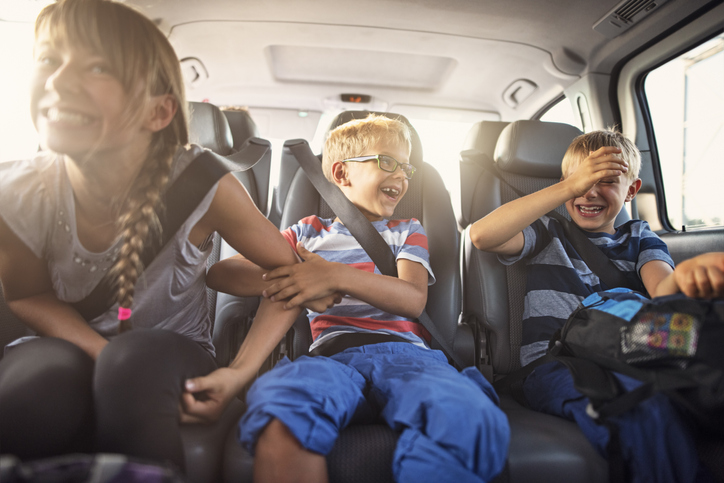 I want to learn more about Loan Protection