How to Provide Auto Insurance
By Text:
1-865-505-7722
Text a picture of your insurance declarations page. If you send a picture of your declarations page, then that is all we need! You may also take a picture of your ID card or insurance binder and we will follow up with your insurance agent (ID CARDS ARE NOT SUFFICIENT PROOF OF INSURANCE). If you do not have a copy of your declarations page, you may text the following insurance information:
Last 4 VIN# (if auto loan) property address (if mortgage loan)
Last 4 of the loan #
Your Lending Institution
Your insurance company and phone number.
By Mail:
Insurance Service Center
PO Box 5700
Knoxville, TN 37928
Online:
www.mycoverageonline.com
By Email:
EducationCU@mycoverageonline.com
By Text:
1-865-505-7722
By QR Code: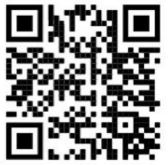 With your iPhone, you simply open your phone and hold it up to the QR Code. With your Android simply use a QR Scanner app.
A notification box like will appear at the top of your phone.
Click on the notification and enter the required information.
Name
Lending Institution
Email Address
Daytime Phone
Insurance Company
Agent Name
Agent Phone
Policy Number
Name on Policy
If Auto Loan: Please include the VIN # (last 6 digits)
If Mortgage Loan: Please include the property address (street address, city, state, zip)