Mapping the Road Ahead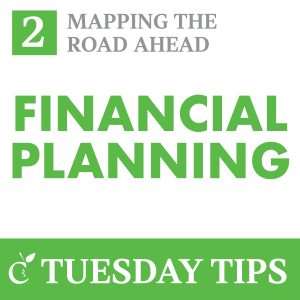 To be successful with money, a person has to be able to create and implement a plan for their money. If a person needs a new couch, or is looking to buy a new car knowing when businesses may offer those items at a discount can yield a surprising amount of saved money. Planning your big purchases for the year in advance means setting yourself up for savings and financial success.
In January, Christmas decorations, wrapping paper, and accessories go on clearance (not to mention all that unsold holiday chocolate!) But winter is also the best time to purchase a motorcycle. No one is thinking about cruising the highways on their bike with ice and snow on the ground. To move merchandise, many motorcycle retailers have their best sales at the beginning of the year.
Bonus January items also include bed linens! Sheets, towels, and blankets all typically go on sale in January. The practice originated with "White Sales" dating back to 1878 when a Philadelphia department store hosted the first such sale in order to keep linen makers in business during the slow season. (Household linens back then were almost exclusively white.)
If you are planning to put your large purchases on a credit card – consider getting a personal loan for that purchase instead. Interest rates on personal loans are lower than credit card interest rates, which saves you money!
In February, the big game means fantastic discounts for televisions. According to NerdWallet, the sizes that carry the biggest discounts are generally 49 to 65 inch screens. The latest models of televisions will be hitting the sales floor soon, so retailers discount the older models to make way for new ones.
This same sales model applies to furniture as well.
If you're shopping for a new table, be sure and examine the finish for quality; lightly run your fingernail on the finish, and if it leaves a line then the finish may not be one of quality.
When you can find appliances like air conditioners or window units in or around the month of February, you can bet those will be on sale, too!
March heralds the end of boat sale season. Those of you getting ready for spending a portion of the summer at the lake, will find discounts on boats and related equipment during this time of year.
Golfers, last year's irons will be on sale to make room for the new stock as spring kicks into high gear. For the really financially cautious, know that buying used golf clubs can save you a bundle of money. Often people new to the sport try it and don't stick with it which means their gear can be in top of the line condition.
April is the best month to find a deal on a cruise. Whether weeks or months away, April is the time when most major cruise lines offer their best discounts.
Make sure you look at the ship's deck plan before you choose a room. You don't want to be stuck under the gym floor, or next to the dance hall. If you have a room near the front of the ship, it's more likely you'll feel the up and down motion of the waves, too.
Also, rather than pay for an excursion package through the cruise line, save some money by arranging any tours, snorkeling, hang-gliding, or dolphin-swimming directly with the tour companies instead.
If you haven't already bought your gym membership, wait until May. Those whose resolutions stalled in the spring have now left the gym, other athletes are doing their workouts outdoors, and gyms are throwing discounts your way to get you in the door.
It's also the start of wedding and grad season, so that means discounts on dishes, cookware, and small appliances.
June is clearance sale time for many retailers.
Laptops are usually on sale. Back to school is only weeks away, and it's likely they'll be full price when demand is high. Snag one a little early for a better deal.
Tools also go on sale right around Father's Day, so that socket wrench set is less likely to be full price.
July is National Ice Cream Month! Local stores send out a lot of coupons so you can fully stock your freezer with delicious treats with slightly less guilt.
Those of you who will be shopping for special jewelry will find the best deals in July when there are no major holidays on the horizon. Jewelry stores will attempt to lure customers with their best bargains. Even though it's the height of summer, clothing stores will begin dropping prices on their summer apparel. 
August means affordable big outdoor grills, and given our long summers here in the panhandle, there's still plenty of time to host a cookout or two.
Office supplies coincide with back to school sales. Notebooks, desk chairs, and backpacks all go on sale about this time.
This is last call before swimsuits are sent back to the warehouse! Most of them will be gone already after the fourth of July sales, but if you find one you like it will barely cost you anything.
This year's patio furniture needs to be gone before holiday season starts, and September is the time to buy.
If you are shopping for a new bike, you'll find discounts for them in September, too. The new models come out at the beginning of the summer, and they'll be marked down after the outdoor season has passed.
Traveling for the holidays? Buy your airline tickets in September. Weeks in advance will save you on ticket prices, and remember Sunday is the new Tuesday when it comes to finding the cheapest day of the week to fly.
October is car-buying month. Most new models are hitting the showroom, and it's possible to find a deal that will potentially save you thousands on last year's model so dealers can make room for their new inventory.
Did you know that studies show you'll be able to find a better deal on a Monday, Tuesday, or Wednesday at car dealerships?!
October is also the prime time to purchase lawn mowers and gardening equipment.
November is the most famous month for good deals with events like Black Friday and Cyber Monday. Fun fact, though: Some grocery chains give away Thanksgiving turkeys when you spend a certain amount shopping with them. If you don't need a turkey, you can donate yours to a local food bank.
December can be a great time to buy athletic merchandise as stores mark down items to cash in on people who make the fitness-themed New Year's resolutions. Also, if your favorite football team isn't going to make it to the Super Bowl in February, then their gear will probably be discounted.
If you're shopping for a wedding dress, it's likely you'll find the best deal during the peak of the wedding off-season.
Having a helpful guide to plan foreseen, major purchases can help get your financial timeline and budget in order to save you the maximum amount of money. A great bonus benefit to saving on these purchases is to take the amount that you save and deposit it into your emergency savings account!